INTERNAL TALK / IKIGAI: THE ART OF LIVING HAPPILY AND SUSTAINABLY - DR. DUONG NGOC DUNG
Ikigai is a Japanese word put together by two words: ikiru (live) and kai (see hope). Ikigai is known as a journey to find out the reason for each person. For the Japanese, finding their own Ikigai is a prerequisite for every human being, they believe that when you find an Ikigai, you would feel happy and enjoy life in every moment.
Four factors create Japanese Ikigai:
What are you passionate about?: find the things you love because doing what you love makes you excited to do it every day and you would have enough motivation to pursue and develop it.
What is a field you do best?: Find the field you like best, it helps you affirm your own worth, makes you feel more interested and when you love something your chances of doing it well are much higher.
What does the world need from you?: Explore to find what the world really needs from you. What could you earn the money from? Money makes you maintain, improves quality of life and helps you follow your own passion. Ikigai is the intersection of these 4 questions.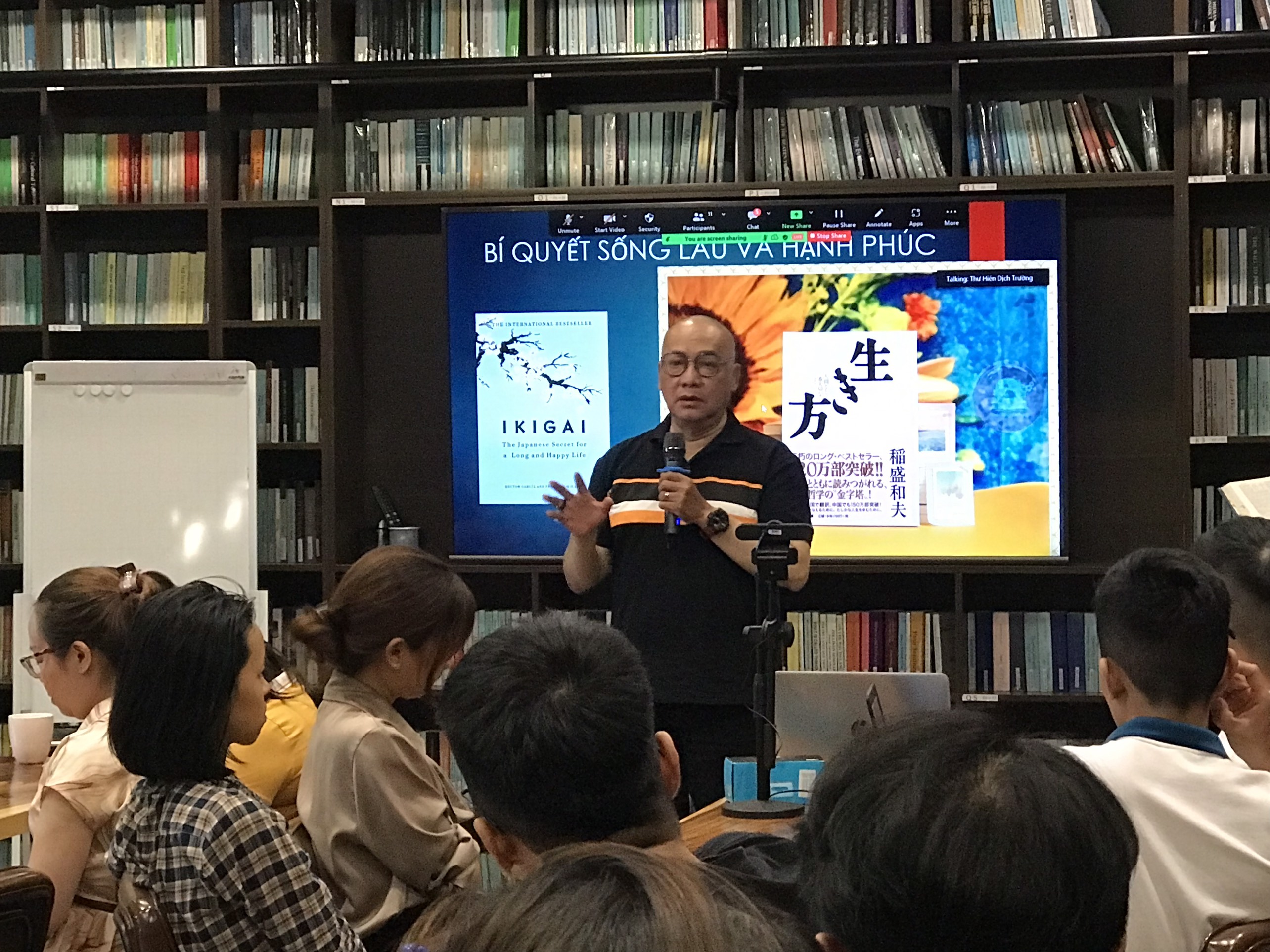 Remember that Ikigai could not be achieved in a short time and it is not meant to bring you stress, it reminds you that in a life each person always has many different needs to make a complete version.
To know more about the Internal Talk Series among DBA Interiors and its CSR Project – Ex Libris Hermes (Thư Hiên Dịch Trường), please visit: https://en.exlibrishermes.com/talks