DIFFERENCES BETWEEN COASTAL INTERIOR DESIGN STYLE AND THE HAMPTONS STYLE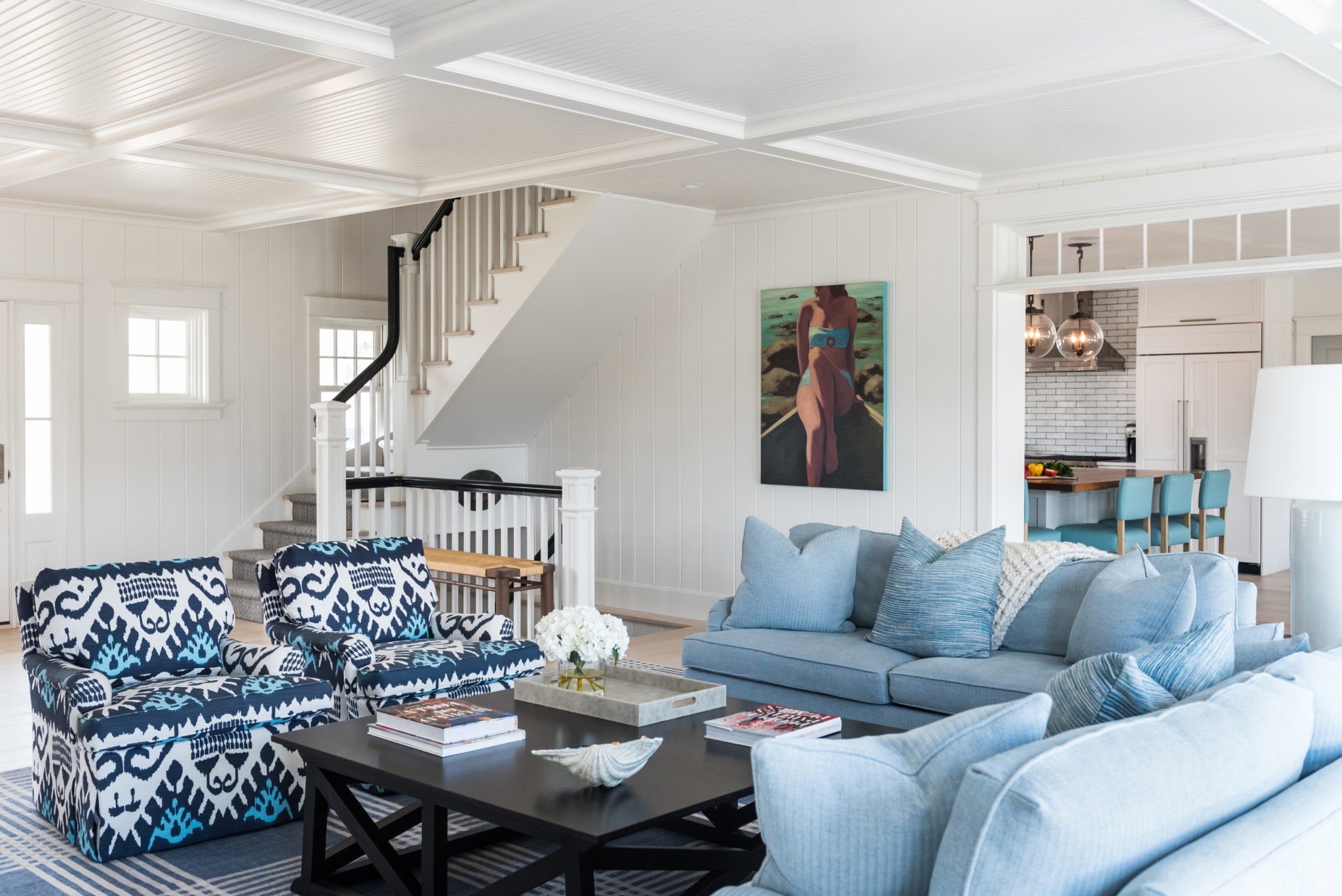 Many elements of these two beach interior design styles may be similar. However, when it comes to details, a Hamptons décor style home and a coastal home are very different.
Lilies or white roses will line a garden or adorn a dining table in an elegant Hampton house and manicured hedges are typically part of the landscape design. A beach interior design's garden and room are decorated with lush flora including snake plants, palms, and succulents.
Coastal interior design emphasizes the colorful and laid-back aspects of a beach resort. As a result, these homes will include colorful pops of yellow, coral, and turquoise. In the Hamptons, dark accents such as navy and stone give elegance to the stately style.
Rough and raw captures the essence of natural elements in beach interior design. While Hampton's interiors prefer dark, polished finishes like walnut and rosewood flooring, coastal styles cherish the character of modern and unique beach house décor.
An accent cushion with a trendy print may easily replace a scatter cushion in a beach-themed room. On the other hand, the elegance of a Hamptons-style living area is better suited to paisleys, geometrics, and brocade.